Leighton House
Victorian Treasures from the Cecil French Bequest
Book tickets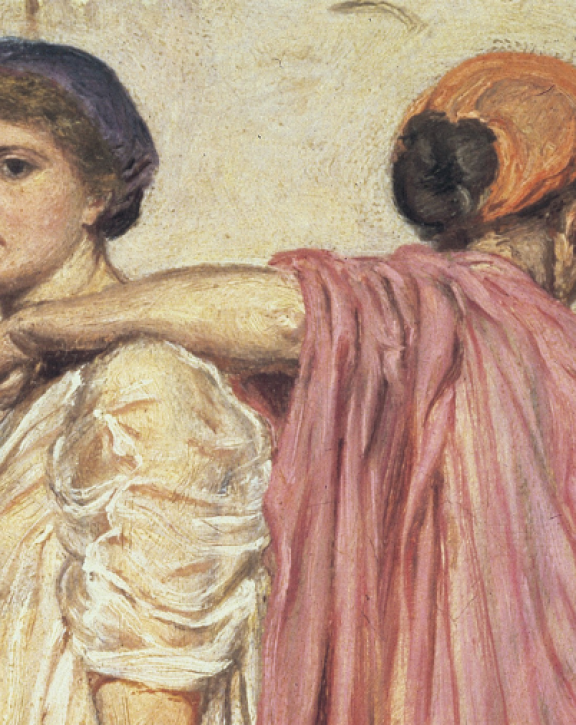 Event Information
Duration:
From 21 October 2023 to 25 February 2024
Price:
Included within admission ticket
** Visitor announcement **
Please note that the exhibition Victorian Treasures from the Cecil French Bequest is currently closed due to essential maintenance works in the Verey Exhibition Gallery. We apologise for any inconvenience.
Victorian Treasures from the Cecil French Bequest showcases a curated selection of 21 paintings and drawings by Victorian masters from the extraordinary collection of artist and collector Cecil French (1879–1953), which was bequeathed to the public after his death. This exhibition places the artworks in context, exploring French as a collector during an unsettling time where Victorian art completely fell out of fashion. 
Exhibition Highlights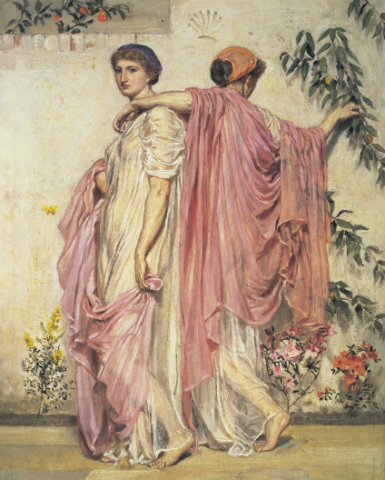 At the centre of the exhibition are seven paintings by Edward Burne-Jones (1833-1898), who lived in a remarkable studio-home, The Grange, on North End Road (West London). It's this local connection which resulted in 52 artworks of French's collection being donated to the London Borough of Hammersmith & Fulham, some rarely seen before.
Highlights include The Wheel of Fortune (1875), one of Burne-Jones's best-known compositions. At least seven versions of the same subject exist, the last of which was a large-scale oil painting currently at the Musée D'Orsay, Paris. The version in the exhibition was produced around the same time Burne-Jones began working on the 1883 oil painting. 
Apricots (1866) by Albert Moore (1841-1893) is one of the artist's earliest paintings in the Aesthetic style, an artistic movement in the late nineteenth century promoting 'art for art's sake'. Moore exhibited Apricots alongside another aesthetic painting, Pomegranates, at the Royal Academy in 1866. Cecil French later acquired both paintings, reuniting them in his collection. (Pomegranates is now in the Guildhall Art Gallery, London).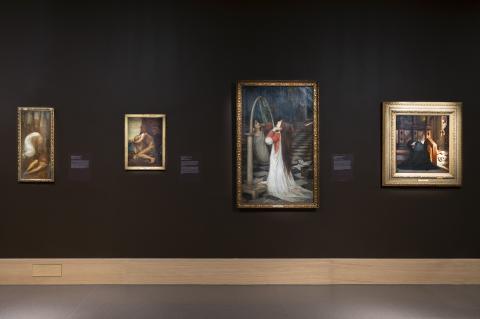 Who was Cecil French
Cecil French (1879-1953) was an artist, poet, and collector. He trained as a painter, attending first the Royal Academy schools, then artist Hubert von Herkomer's school in Bushey. After completing his studies he exhibited a small number of pictures and published two books of poetry, but it was as a collector that he appears to have found his real vocation.  
Born in Dublin in 1879, French lived through a period of huge change, witnessing for himself the rapid decline in the popularity of Victorian art. When he died in 1953, French bequeathed his collection of 153 paintings and drawings to the public. The London Borough of Hammersmith and Fulham received 52 works in total, including 25 by Edward Burne-Jones, who lived for many years in a studio-house on North End Road, Fulham. 
Victorian Treasures from the Cecil French Bequest has been organised in partnership with The London Borough of Hammersmith & Fulham. 
For further inquiries about the Cecil French collection, please contact Hammersmith & Fulham collections department at [email protected]
Plan your visit
Verey Exhibition Gallery
21 October 2023 to 25 February 2024
Wednesdays to Mondays, 10am to 5:30pm (last entry 4:30pm)
Included within admission ticket
Sign-up to our e-newsletter to be the first one to receive latest exhibition and museums updates