Published: Friday 26 August 2022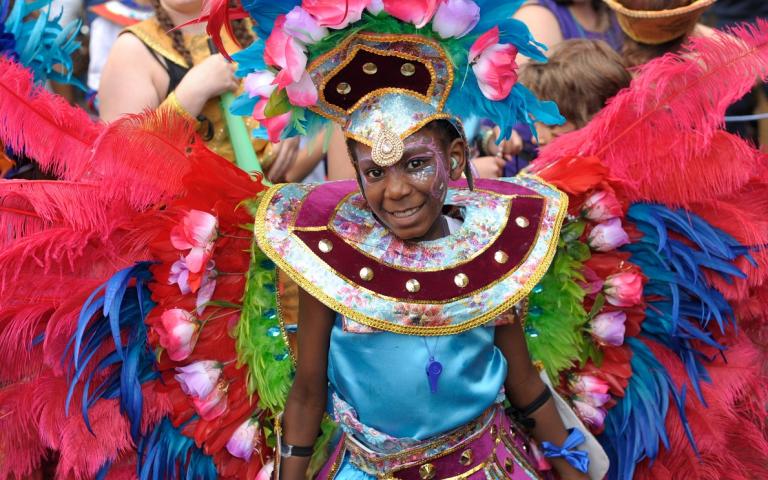 As the Carnival returns to the streets of Notting Hill for the first time in three years, Kensington and Chelsea Council lifts the lid on how council workers and infrastructure supports the world-famous event.
Licensing officers, waste collectors and transport officers are some examples of the people working alongside organisers to make Carnival happen by:
Licensing for 300 food stalls and 38 live sound systems to support the 72 Masquerade bands, 11 steel pan bands and 100 live stage acts
Providing 1,000 compostable, chemical and water-free toilet facilities, (made up of 480+ cubicles, 600 urinals and over 40 accessible cubicles)
Clearing around 300 tonnes of waste between Sunday and Monday and at the end of the Carnival
Organising a weekend at the seaside with Age UK for up to 40 elderly and vulnerable residents living on the Carnival route.
The Kensington and Chelsea team make up the officers, wardens and cleaners who ensure it all comes together safely and efficiently. What started out as a small parade to fight racial injustice has grown into a wonderfully diverse and electrifying street festival which has contributed greatly to tourism in the area.
Lead Member for Culture, Leisure and Community Safety, Cllr Emma Will said:

"We look forward to having Notting Hill Carnival back and we have been ramping up our efforts to ensure it returns to the streets safely and enjoyably. 

 

"From toilets to road closures, our team works round the clock to prepare to welcome hundreds of thousands of visitors from far and wide. We are ready to serve the community before and during, as well as returning the streets back to normal just afterwards.

 

"As Europe's biggest street festival, it's a massive undertaking and we're proud of our team who work alongside organisers and an army of community volunteers to make it happen."
Recognising that Carnival isn't for everyone, Kensington and Chelsea supports local organisations to take elderly and vulnerable residents away on a trip over the bank holiday, as well as working with groups such as mental health charity Hestia, to arrange alternative events for their service users.
The welfare of residents visitors and local businesses are paramount, so Kensington and Chelsea have been prepping them in advance with booklets, a dedicated phone line that will be open over the weekend and an online hub of information available at www.rbkc.gov.uk/carnival that covers everything from road closures to free basement cleaning for any properties affected by Carnival.