Published: Monday 4 January 2021
The unique events of 2020 challenged us all in ways we didn't expect. Despite this, staff, partners and residents of Kensington and Chelsea responded in some exceptional ways. We've pulled together stats and figures from various departments of the Council to create #RBKCWrapped.
Why not let us know about a resident or Council service that helped you in 2020 on our Twitter?
Take a look at RBKC Wrapped 2020. See the end of this article for the stats in plain text.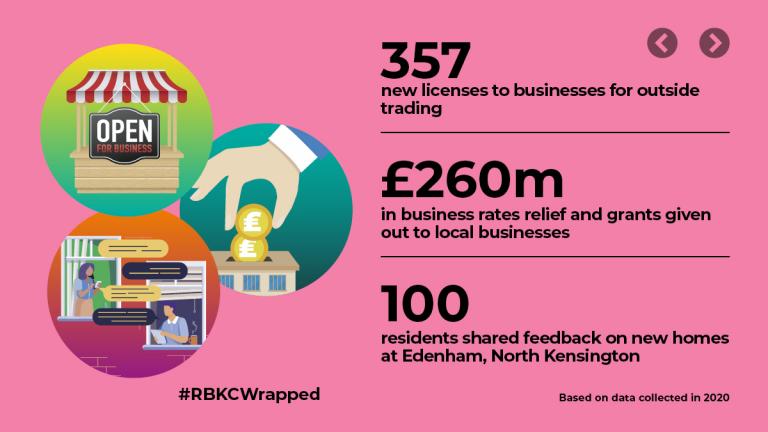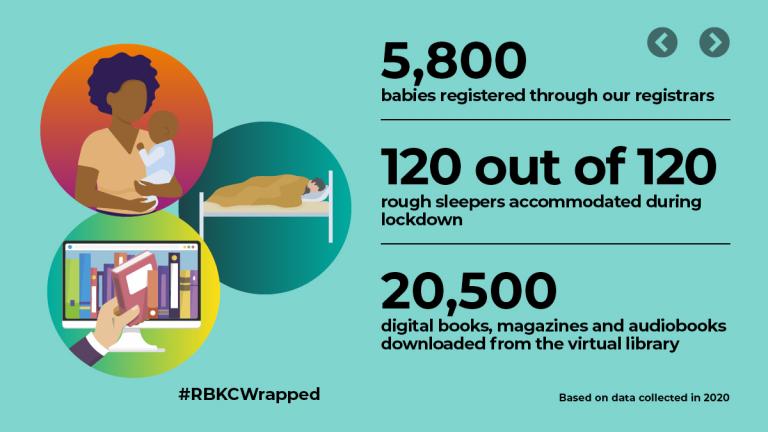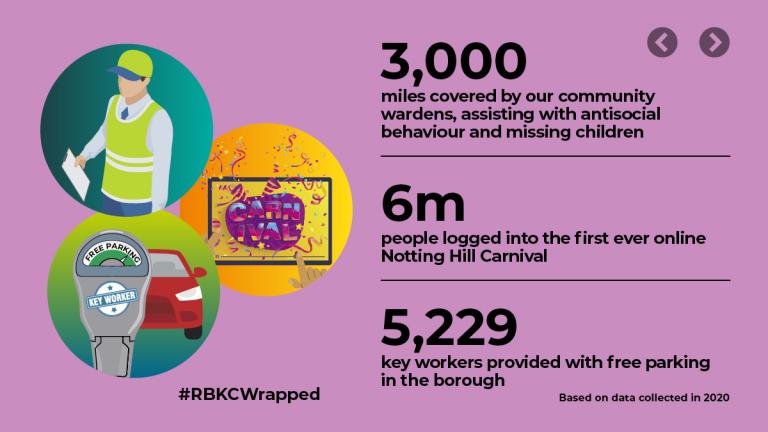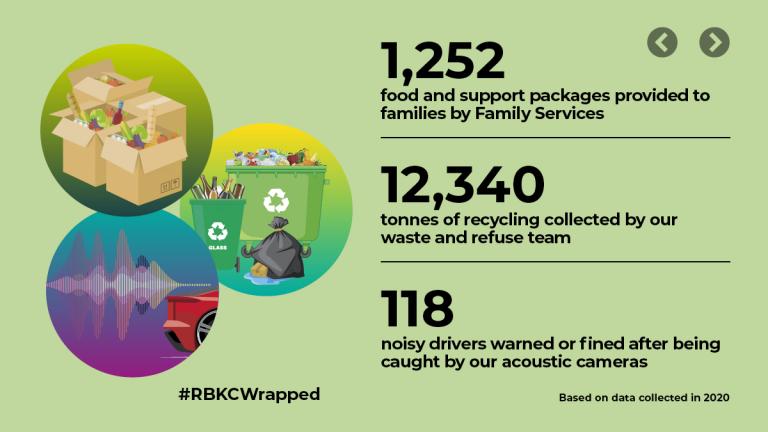 Stats in plain text:
357 new licenses to businesses for outside trading
£260m in business rates relief and grants given out to local businesses
100 residents shared feedback on new homes at Edenham, North Kensington
5,800 babies registered through our registrars
120 out of 120 rough sleepers accommodated during lockdown
20,5000 digital books, magazines and audiobooks downloaded from the virtual library
3,000 miles covered by our community wardens, assisting with antisocial behaviour and missing children
6m people logged into the first ever online Notting Hill Carnival
5,229 key workers provided with free parking in the borough
1,252 food and support packages provided to families by Family Services
12,340 tonnes of recycling collected by our waste and refuse team
118 noisy drivers warned or fined after being caught by our acoustic cameras.
 
Based on data collected in 2020.