Published: Friday 27 May 2022
Councillor David Lindsay has been elected as Mayor of Kensington and Chelsea for 2022-23 at the Council's Annual General Meeting on Wednesday 25 May.
David has appointed Cllr Janet Evans as his Deputy Mayor, who has represented Courtfield ward since 2018. The Mayoral Chaplain is Pastor Mark Ryan, Senior Minister of Kensington Temple. 
At the AGM, David announced that both the Rugby Portobello Trust and the ClementJames Centre will be his Mayoral Charites.
Mayor of Kensington and Chelsea, Cllr David Lindsay said:
"It is a great honour to have been elected Mayor of Kensington and Chelsea. 
My two Mayoral Charities, the Rugby Portobello Trust and The ClementJames Centre who've worked in North Kensington for many years, played a vital role in the time of emergency following the Grenfell Tragedy, and continue to work hard supporting the North Kensington community to this day. 
I really look forward to working with these two fantastic charities and with the Deputy Mayor to champion opportunities for young people in our borough.
This year also marks Her Majesty The Queen's Platinum Jubilee and I am excited to celebrate this momentous occasion with residents across the Royal Borough."
Mark Simms, CEO of Rugby Portobello Trust, a charity who provide a range of activities to young people to support them to reach their potential, said:
"There are many amazing charities in Kensington and Chelsea doing incredible work, so we're very honoured to have been chosen as one of the Mayor's charities of the year.
We're looking forward to working closely with both the Mayor's office and ClementJames Centre to continue our important work supporting children and young people in the borough."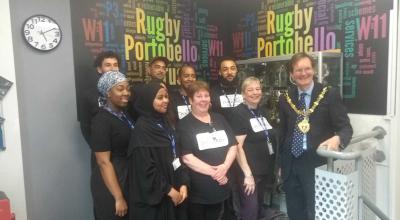 Hannah Star, Interim CEO of The ClementJames Centre who provide education, employment and wellbeing support to the community, said:
"It's a privilege to be invited to be one of the Mayor's charities given the fantastic voluntary sector that exists in the local area. We're very pleased to have the opportunity to work alongside our colleagues at Rugby Portobello Trust to further raise the profile of the talent, aspiration and potential of those in the North Kensington community."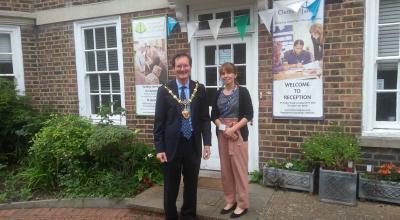 First elected to the Council in 2002, David represents Norland ward, where he attended St James' Norland Primary School and lived until he was 18 years old. Following university, David qualified as a chartered accountant and has worked abroad in Germany and Australia, in commerce as well as finance, and in the voluntary and church sectors.  He also served in the Honourable Artillery Company for seven years in the 1980s. 
As a Councillor, he was Chairman of the Family and Children's Services Scrutiny Committee for five years from 2012, and following the Grenfell Tragedy in 2017, served on the Council's Leadership Team, initially having responsibility for finance and latterly for children's services.    
Leader of the Council and the Leadership Team
For more information about the Mayoralty, please visit:
•    Your Mayor
•    The Deputy Mayor
•    Invite the Mayor to your event
•    The role of Mayor