Study of Nubian Young Man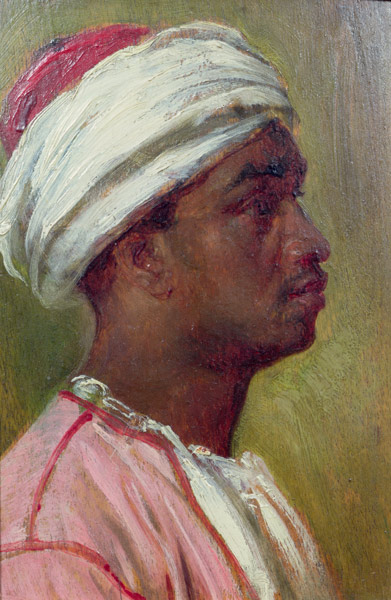 Image Details
Title:
'Study of Nubian Young Man'
Date:
Unknown
Media:
Oil on Canvas
Dimensions:
12.5 x 9cm
Location:
Private Collection
Picture credit:
The Bridgeman Art Library
Interpretation:
Leighton was particularly interested by the people he encountered on his journeys through the Middle East. He made numerous sketches of the diverse populations, whom he believed possessed a certain grace and dignity. In this case, the head of a young man wearing a turban is depicted in profile.